Home is where the internship is
We had planned to spend our summer in San Francisco walking to HQ every morning with our fellow internocats. For some of us, being in the city meant being a Caltrain ride away from friends and family (shoutout to Morgan Hill, CA). For others, it was a chance to experience an exciting new city and meet people from around the world (shoutout to Novi Sad, Serbia).
Instead, it is day number who-even-knows of living and working in our apartments, parents' basements, and Airbnbs all summer. A global pandemic couldn't defeat our excitement to spend the summer at GitHub, and we have had a wonderful, educational, and fun experience. Our teams brought us into the culture, the interns formed a camaraderie despite the physical distance, and we gained a new appreciation for being at a remote-first organization.
With the changes to daily life brought on by COVID-19, we could not have been anywhere better than GitHub for our summer internships. Beyond technical skills, we learned so much that we're thankful for and want to reflect on, as the summer draws to a close.
Over communicate in a healthy way
We came in with some anxiety about how communication would work at a company where we wouldn't be sitting next to our team members. Lucky for us, GitHub has got asynchronous communication down.
GitHub's own tools were game changers. Issues, PRs, and discussions proved to be dynamic ways to collaborate and collect feedback. And when it comes to Slack, we learned to love and depend on the nuance of emojis. :otter-party: is better than a big smile.
Above all else, we learned to always write everything down.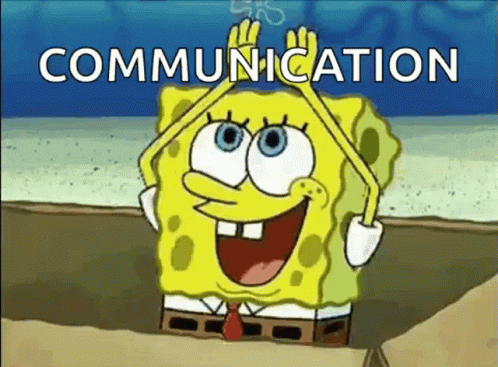 Be honest and take time for yourself
Seeing team members support one another as Hubbers, parents, and humans is inspiring. A lot of companies tout work-life balance and unlimited PTO, but here at GitHub it feels like it isn't just about perks. Everyone–your team members, managers, the person choosing the perfect reaction emoji for your Slack message–truly wants you to be well. Healthy, restorative behavior is modeled by leaders. Workloads are distributed and shared to make space for the very real struggles that came with this summer. Trust by default is extended and used to empower and support.
As interns, we felt welcome to do what was necessary to take care of ourselves because everyone sees us as people.
There are no barriers
With the rise of open offices, the traditional physical barriers — offices and doors — between leadership and other employees have come down, in the hopes of inspiring collaboration across functions, teams, and levels. We found that working at a remote-first company takes this experience to the next level: there are no closed doors when doors don't exist.
We're part of an open and transparent community where you can drop a DM to anyone. And you'll probably get a really helpful response. Just as it can be intimidating to knock on a manager's door, it can be a bit scary to hit send on a message. But we learned that we're empowered to speak to anyone and learn from everyone.
Your turn
Now we encourage you to intern at GitHub to learn, grow, have fun and build cool things. We hope your experience is one to be remembered forever.
Cheers 💖,
Intern Class of 2020
See available internships